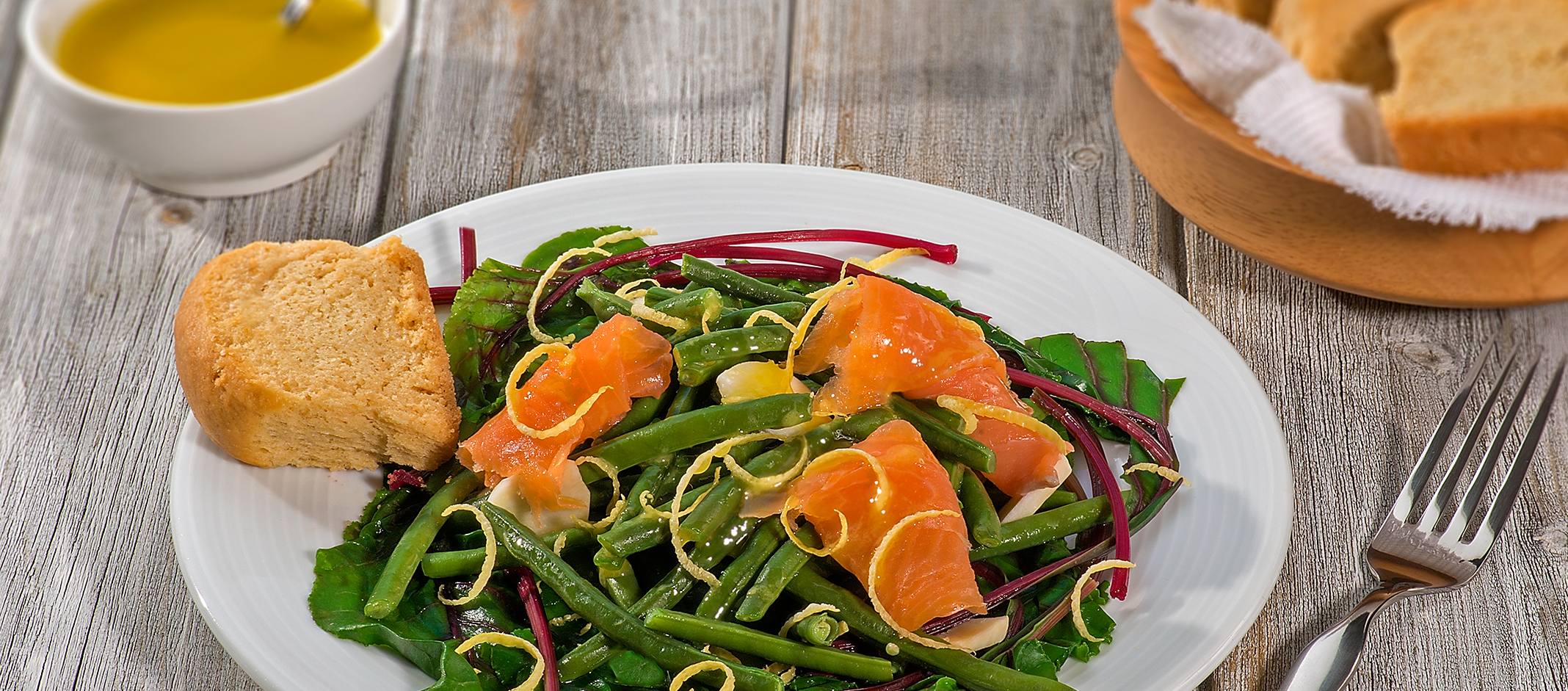 RECIPES
Runner bean salad with smoked salmon
INGREDIENTS
For 2-3 servings:
8-10 "the Manna" small rusks with Cretan olive oil
300 g green runner beans
2 beetroot (only the leaves)
100 g salmon fillet
Lemon zest
For the dressing:
4 tablespoons of olive oil
1 teaspoon of Dijon mustard
1 tablespoon of apple vinegar
1/2 teaspoon of chilli flakes
Salt
EXECUTION
Boil the runner beans for about 7 minutes, remove and dry them.
In the same water, add the beet leaves and boil for about 5 minutes.
Make the dressing stirring all the ingredients in a bowl, with a whisk or fork.
Place the runner beans, beet leaves, salmon and dressing in a bowl and mix.
Add the lemon zest and barley rusks with olive oil and serve.
Of course, we can try the recipe with any other "the Manna" Tsatsaronakis rusk we want.
"TO MANNA" BAKERY N. TSATSARONAKIS S.A. © 2018