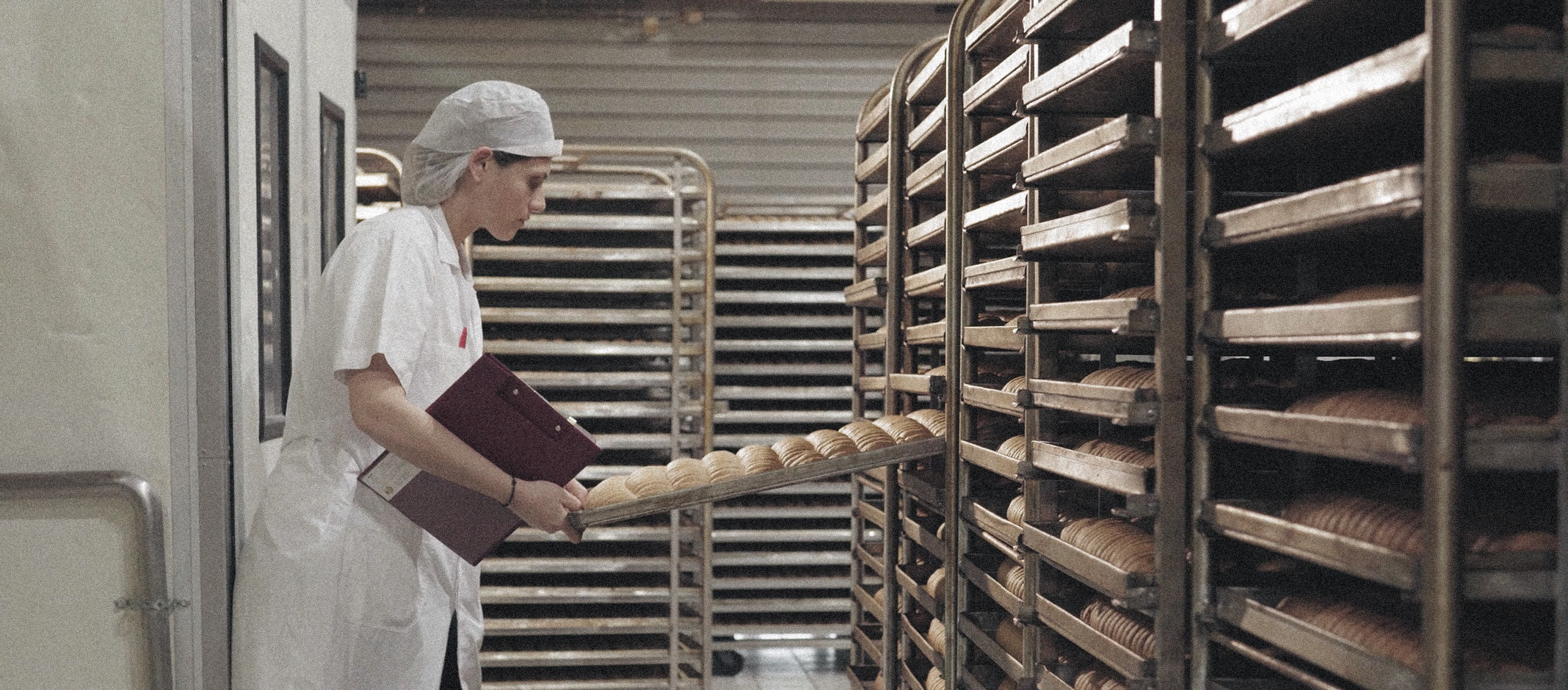 At "the Manna" Tsatsaronakis, we never forget our roots. That is why we continue to make our products in Crete, as we want to honour and continue to contributing to the place where it all began. From the traditional oven that Charitos Tsatsaronakis built in 1948, to a state-of-the-art 9,000 square metre production plant in Platanos Kissamos, Chania.
Our production process
The company's R & D department prepares optimised unique flour mixtures with the most desirable characteristics both for our production process as well as our consumers' tastes. Traditional recipes and production methods have been kept intact through the continued use of using stone slabs used in wood fired ovens, along with ovens, dryers and packaging automated assembly lines. At the same time, the company continuously tests, adapts or replaces mechanical equipment so as to improve productivity and product quality as well as enhance extroversion.
Quality assurance
The company applies successive quality assurance systems, from the receipt of raw materials to production and the final product, with constant checks. All products are produced in accordance with international food safety standards.
The production process incorporates a significant degree of vertical integration, monitors European and international nutritional recommendations, promotes PGI product principles, meets the demanding certifications of the BRC, IFS and ISO 22000, best practices as outlined by the ASSOCIATION OF GREEK FOOD INDUSTRIES as well as specific specifications required from the large markets it exports to (packaging, flavour and organoleptic characteristics). In addition, we are one of the few Greek companies that has received approval from the FDA for it food production. It also has European certification for its organic products. Our products are exclusively made from excellent raw materials sourced in Crete which faithfully follow international food production standards.
"TO MANNA" BAKERY N. TSATSARONAKIS S.A. © 2018