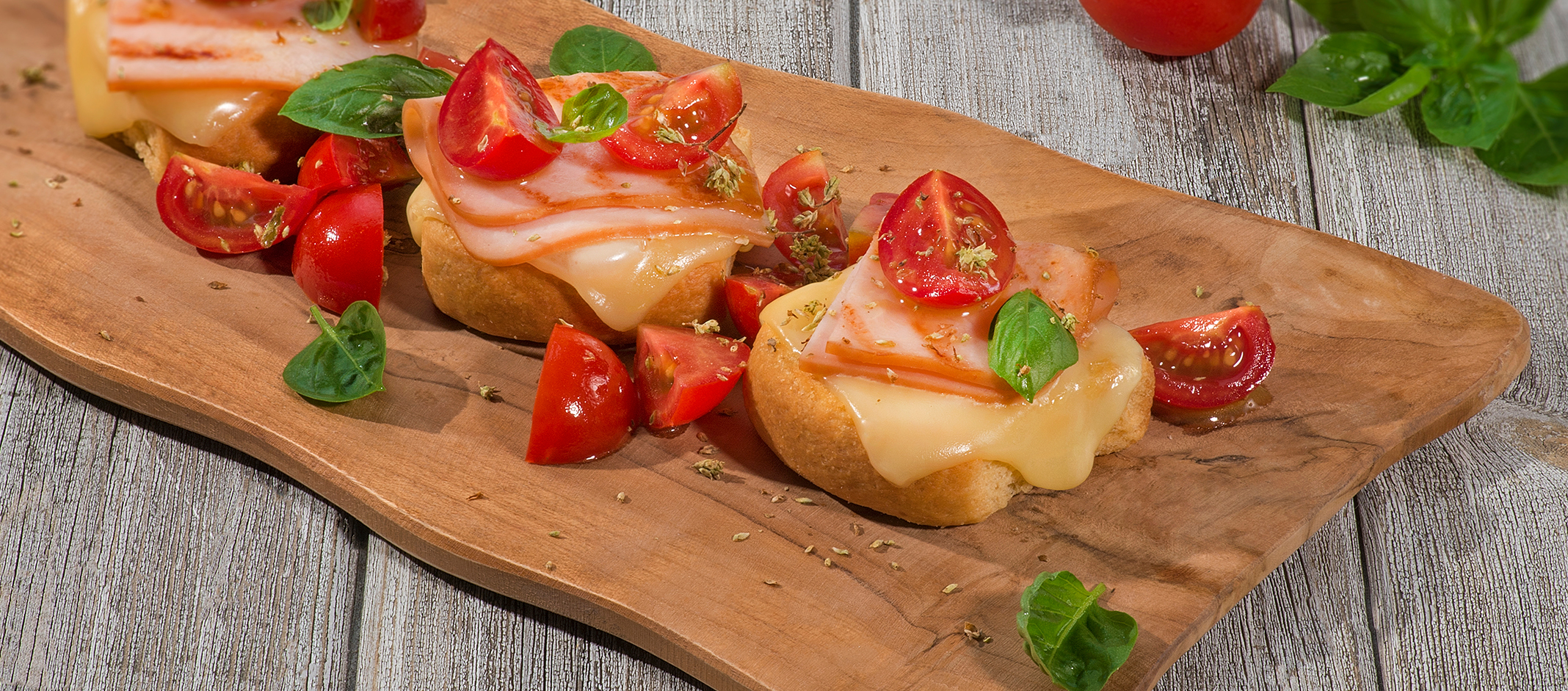 RECIPES
Small olive oil rusks toasted with turkey and cheese
INGREDIENTS
For one serving:
3 "the Manna" small olive oil rusks
2 slices of cheese
2 slices of turkey
5-6 cherry tomatoes
Oregano
Several basil leaves
For the dressing:
2 tables spoons of olive oil
1 teaspoon of honey
EXECUTION
Cut the cheese and turkey into cubes that are the same size as the rusks.
Place the cheese followed by the turkey cubes onto the rusks.
Cover with the dressing.
Grill on a double sided toaster for about 2-3 minutes. The turkey must rest on the top.
When ready, place on a plate. Pour over the tomatoes that have been slightly salted, the basil leaves and oregano.
Add extra dressing if you like.
Of course, this recipe can also be made using any other type of "the Manna" Tsatsaronakis rusk.
*All olive oil products contain Cretan olive oil.
"TO MANNA" BAKERY N. TSATSARONAKIS S.A. © 2018