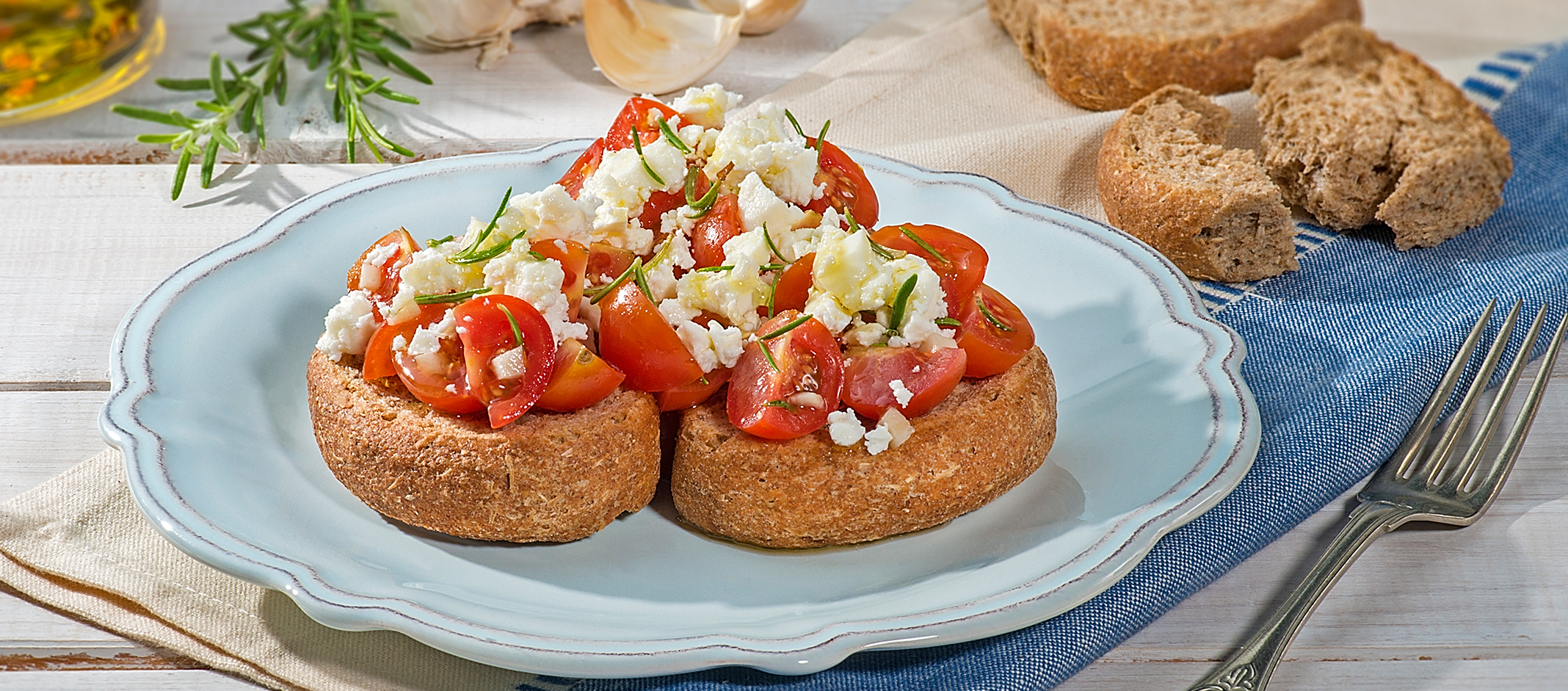 RECIPES
Small barley rusks with cherry tomatoes, garlic, feta and rosemary
INGREDIENTS
4-5 "the Manna" small barley rusks
20 cherry tomatoes
½ clove of garlic
rosemary
100 g feta
3 tablespoons of olive oil
Salt
Pepper
EXECUTION
Chop the cherry tomatoes and garlic.
Place the cherry tomatoes, garlic, rosemary, olive oil, a little lemon, salt and pepper in a bowl, wrap the bowl in cling film and leave it in the refrigerator for 10-15 minutes.
Unwrap the bowl and reserve the liquid that has been created.
Serve, adding the liquid to the rusks, then adding the mixture, the grated feta cheese and freshly ground pepper.
Choose any "the Manna" Tsatsaronakis rusk for this recipe, and enjoy!
"TO MANNA" BAKERY N. TSATSARONAKIS S.A. © 2018