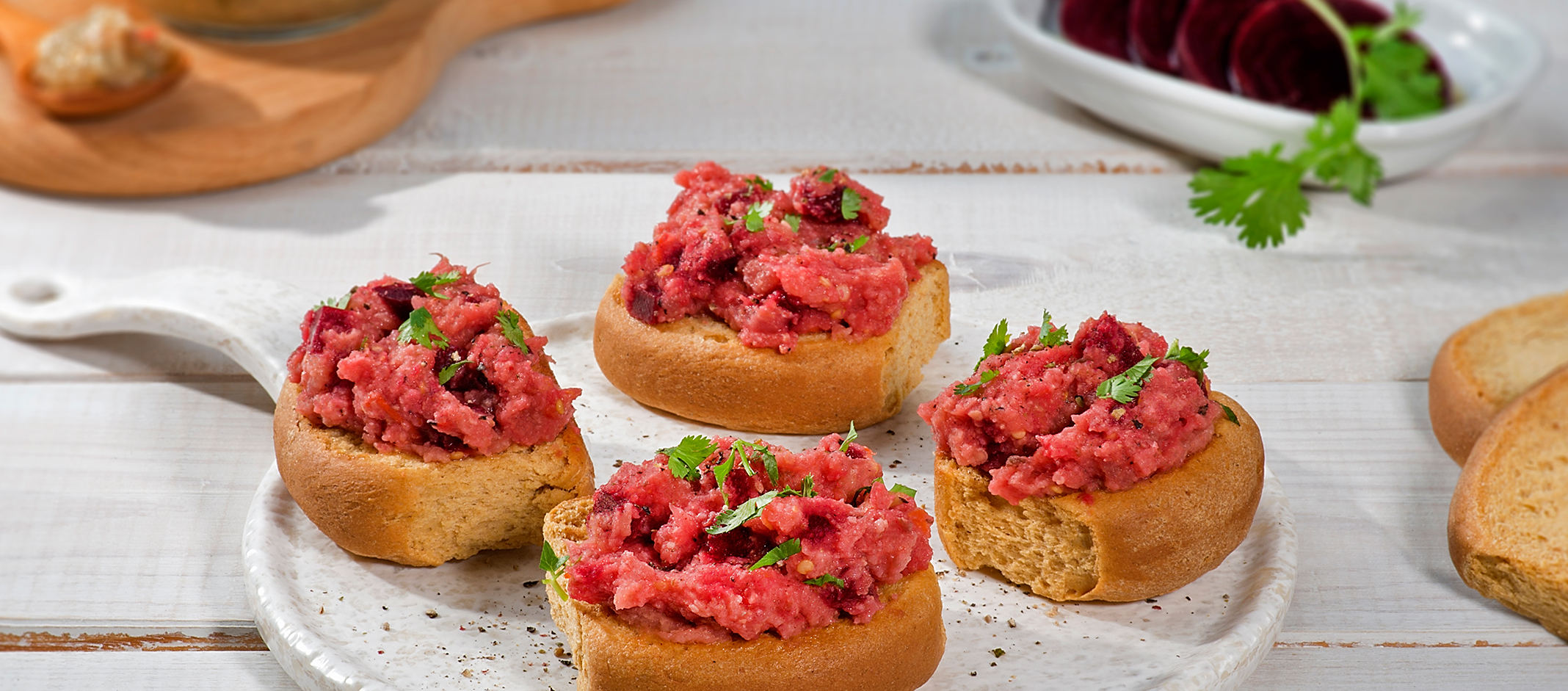 RECIPES
Small soft wheat rusks with eggplant salad and beetroot
INGREDIENTS
For 8-10 rusks:
8-10 "the Manna" small soft wheat rusks
2 eggplants
1 pepper
1 beetroot
1 whole garlic
3 tablespoons of olive oil
1 1/2 tablespoons of white vinegar
8 stems of parsley
Salt
Pepper
EXECUTION
Gently mark the surface of the eggplants with a knife and cook them for about 20 minutes on the hob or grill, changing sides from time to time. Once they are ready, clean them and let them drain.
Follow the same procedure for the peppers for 10 minutes but do not drain them.
Bake the whole garlic in the oven for about 5 minutes.
Wash the beetroot well and boil for 40 minutes or choose ready-cooked beetroot.
When all of our ingredients are ready, chop them on a chopping board. Then mix them together with the rest of the ingredients in a bowl.
Finely chop the parsley.
Place the rusks on a plate, add the beetroot and aubergine and top with the parsley and freshly ground pepper.
You can also substitute any other "the Manna" rusk for this recipe. Bon appétit!
"TO MANNA" BAKERY N. TSATSARONAKIS S.A. © 2018