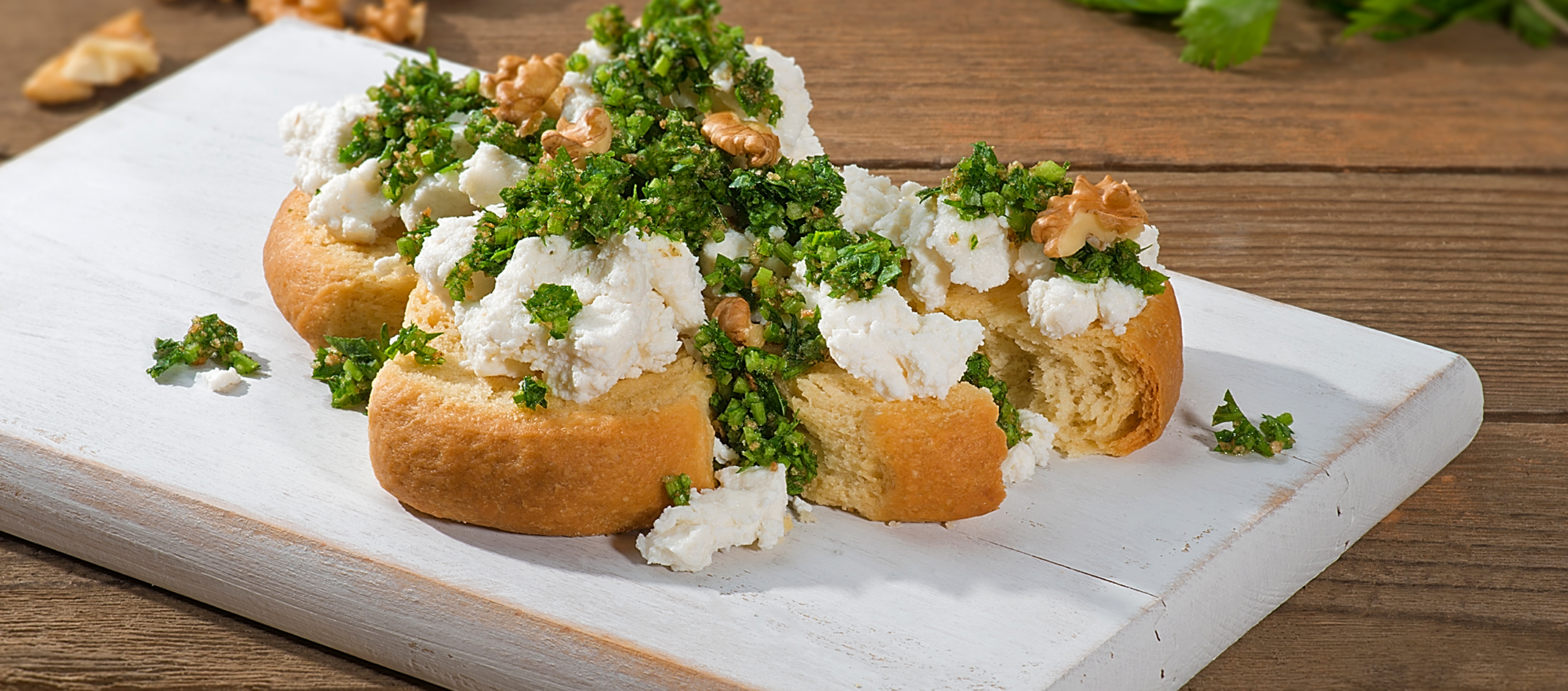 RECIPES
Small soft wheat rusks with no added salt with myzithra, parsley salad and walnuts
INGREDIENTS
4-5 "the Manna" Small soft wheat rusks with no added salt
200g of myzithra cheese
1 bunch of parsley
1 spring onion
1 teaspoon of capers
3 tablespoons of olive oil
The juice from ½ a lemon
1 tablespoon of apple vinegar
3 barley rusks
Salt
Pepper
Walnuts
EXECUTION
Blend the rusks in a blender. Add the spring onion, capers, olive oil, lemon juice, vinegar and lightly blend.
Finely chop the parsley mix it with the remaining mixture.
Pour the mixture onto the rusks, add the myzithra, walnuts and freshly ground pepper.
You can of course choose any other "the Manna" Tsatsaronakis rusk and create our very own variation on this recipe.
"TO MANNA" BAKERY N. TSATSARONAKIS S.A. © 2018