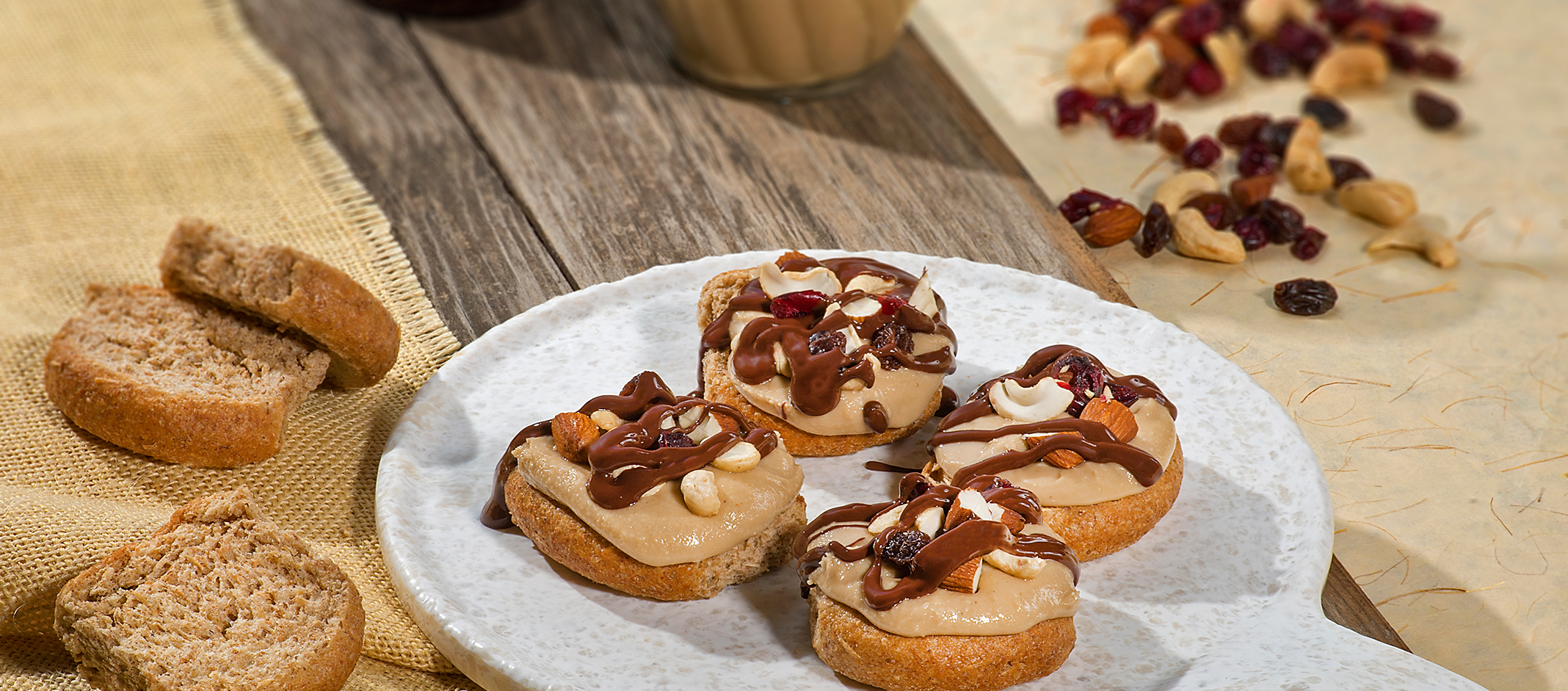 RECIPES
Small barley rusks with tahini, dark chocolate and nuts
INGREDIENTS
4-5 "the Manna" Small barley rusks
4-5 tablespoons of tahini
30-40 g of dark chocolate
1 tablespoon of cashew nuts
1 tablespoon of almonds
1 tablespoon of cranberries
EXECUTION
Put the chocolate in a microwaveable bowl and cover it with cling film.
Heat at a low temperature for 1-1.5 minutes in the microwave.
Remove and stir well.
Place the rusks on a plate and place one tablespoon of tahini on each, then add the chocolate and finally the nuts.
If we want, try this sweet recipe with another "the Manna" Tsatsaronakis rusk.
"TO MANNA" BAKERY N. TSATSARONAKIS S.A. © 2018