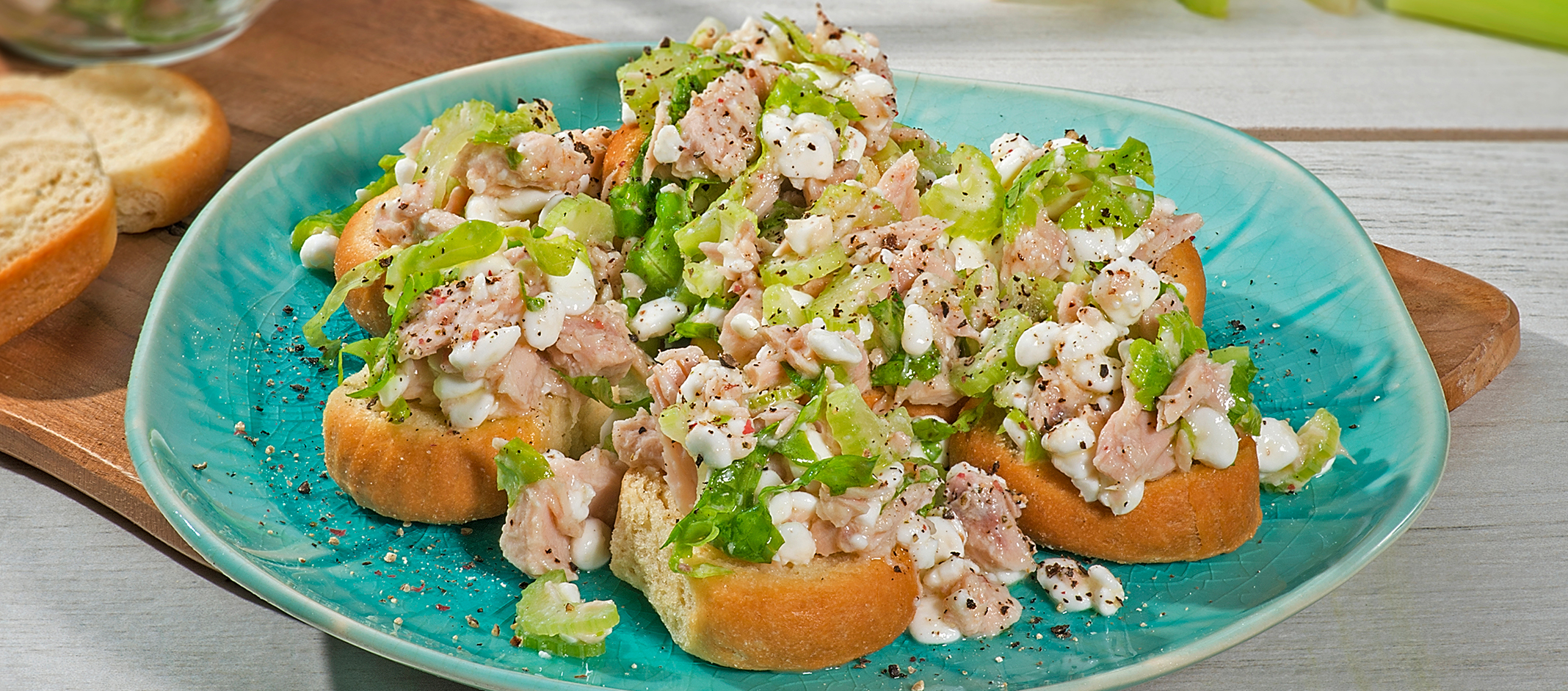 RECIPES
Small wheat rusks with added oil, tuna salad and cottage cheese
INGREDIENTS
10-12 "the Manna" Small wheat rusks with Olive oil
1 tin of tuna
1 stalk of celery
4-5 lettuce leaves
200 g cottage cheese
2 tablespoons of olive oil
1 teaspoon of apple vinegar
Salt
Pepper
EXECUTION
Finely slice the celery and lettuce.
Place in a bowl with all the rest of the ingredients and mix.
Place the rusks on a plate and pour the mixture on top.
Of course, you can create your own version of this dish by choosing any one of "the Manna" Tsatsaronakis rusks.
* All olive oil products are made with Cretan olive oil.
"TO MANNA" BAKERY N. TSATSARONAKIS S.A. © 2018