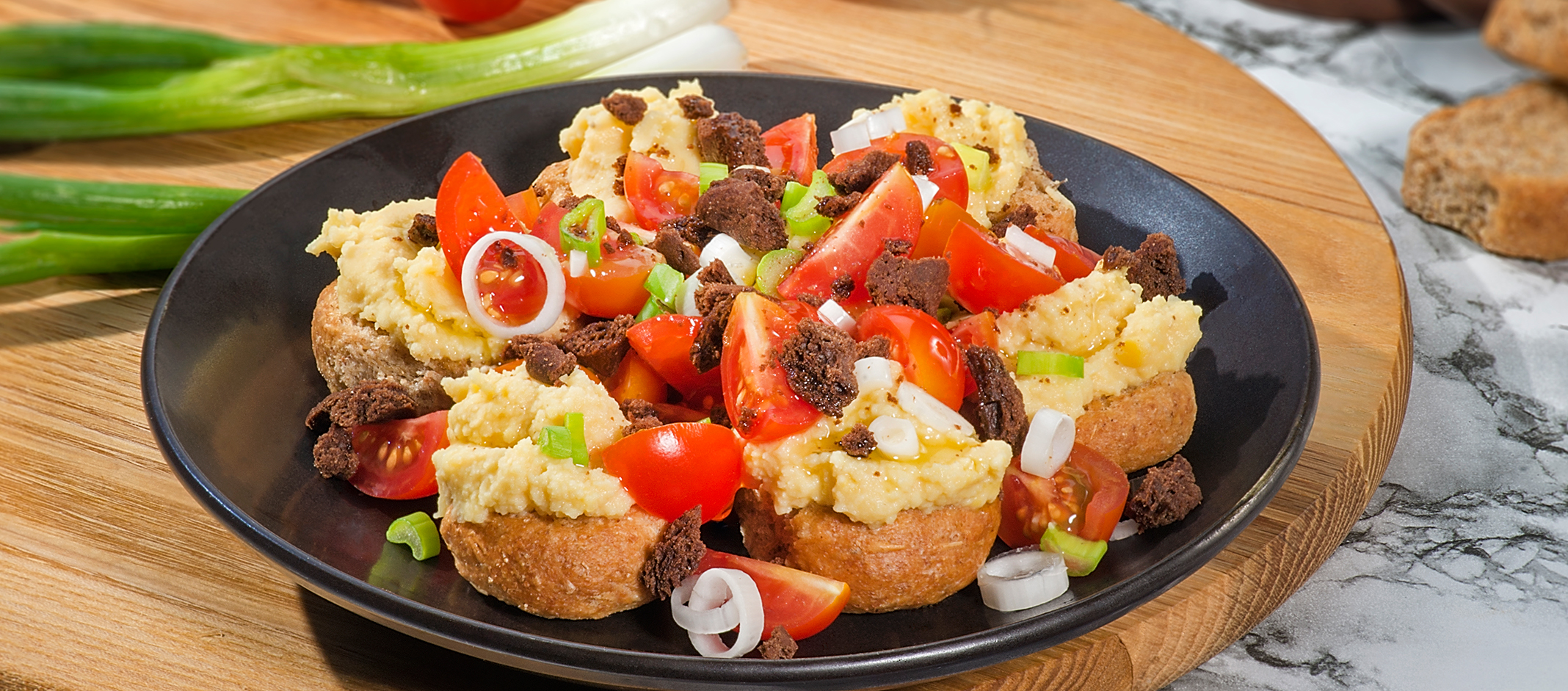 RECIPES
Small barley rusks with olive oil and fava
INGREDIENTS
fava (see recipe in Marika's recipes)
cherry tomatoes
spring onion
"the Manna" biscuits with carob
Olive oil
Salt
Pepper
4-5 "the Manna" small barley rusks with olive oil
EXECUTION
Cut the cherry tomatoes in four and add olive oil and salt.
Chop the spring onion.
Place the rusks on a plate and place the fava, cherry tomatoes and spring onion on top.
Finally, break up 1-2 biscuits with carob and place them on the plate.
Let your imagination free and taste the recipe with any "the Manna" Tsatsaronakis rusk of your liking.
* All olive oil products are made with Cretan olive oil.
"TO MANNA" BAKERY N. TSATSARONAKIS S.A. © 2018