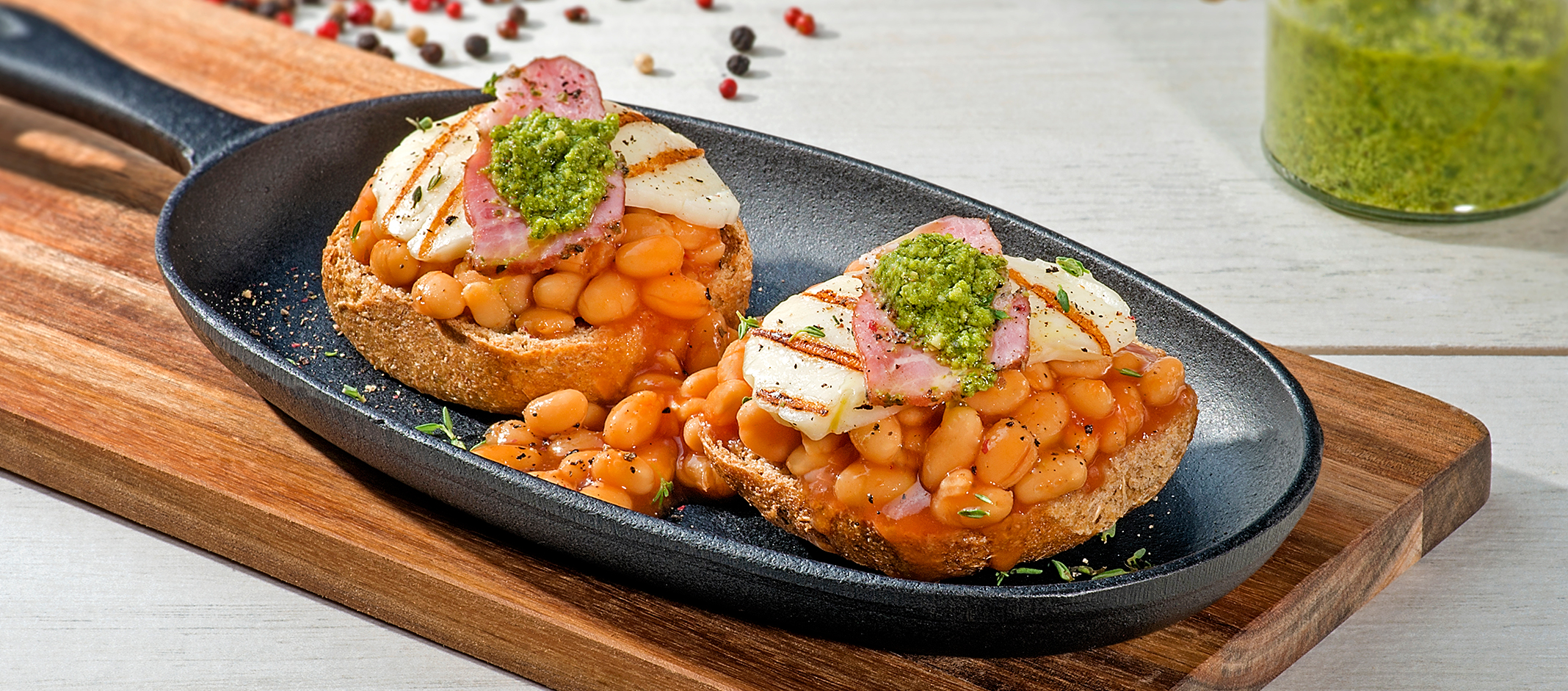 RECIPES
Round barley rusks with sweet bean soup and arugula pesto
INGREDIENTS
White bean soup (Find the recipe in the traditional recipes)
2 slices of haloumi cheese
2 slices of apaki
For the pesto:
20 g of basil
40 g of arugula
30 g of cashew nuts
2 "the Manna" barley rusks
2 "the Manna" round barley rusks
1 tablespoon of parmesan
5-7 tablespoons of olive oil
1 tablespoon of apple vinegar
EXECUTION
For the pesto:
Blend the rusks in a blender.
Then add all the other pesto ingredients. Add olive oil and salt, depending on the texture and taste you want.
Heat the bean soup and pour it over the rusks.
Heat the haloumi in a pan for 1 minute on each side.
Place the haloumi and the apaki over the bean soup and add the pesto. Add more olive oil and freshly ground pepper over the top.
And because there are no rules when it comes to taste, combine the bean soup with any "the Manna" Tsatsaronakis rusk you love and … bon appétit!
"TO MANNA" BAKERY N. TSATSARONAKIS S.A. © 2018