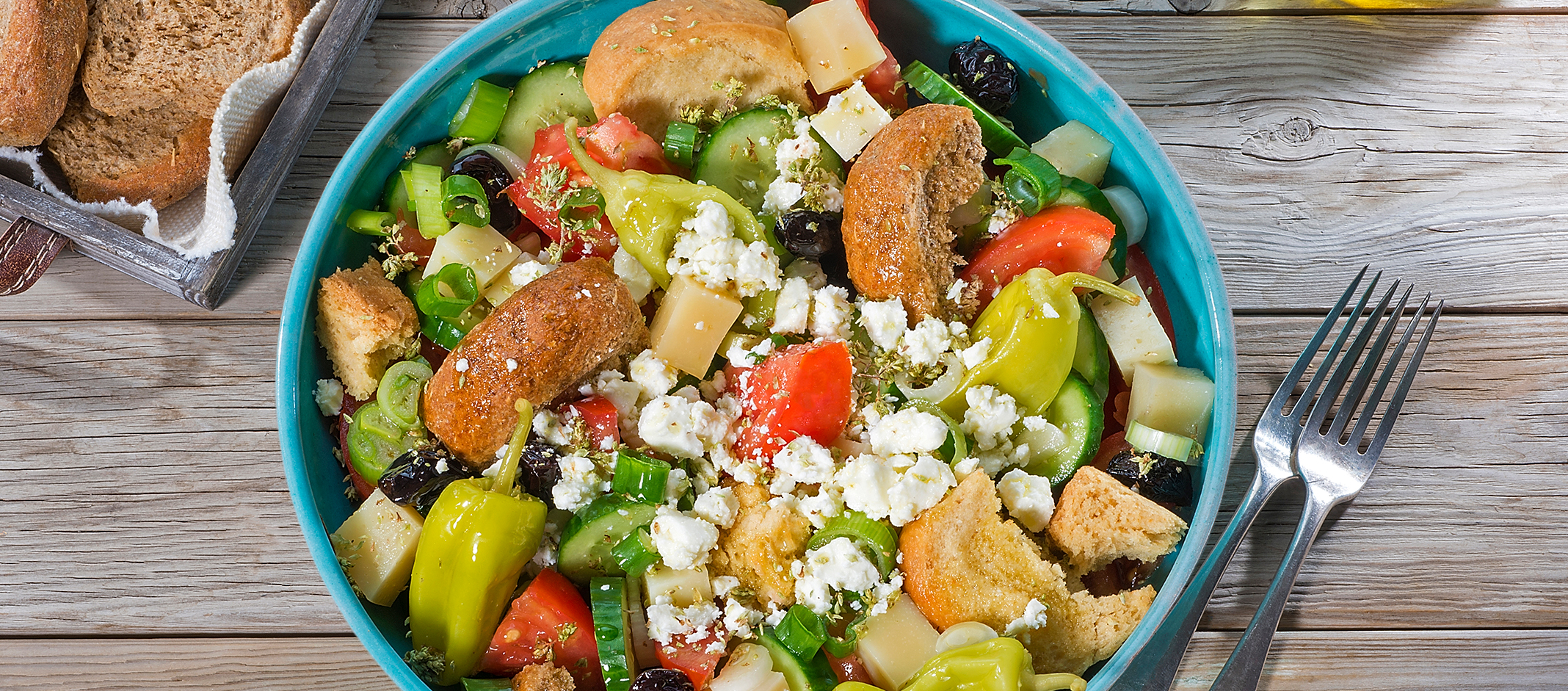 RECIPES
Cretan salad with two types of rusks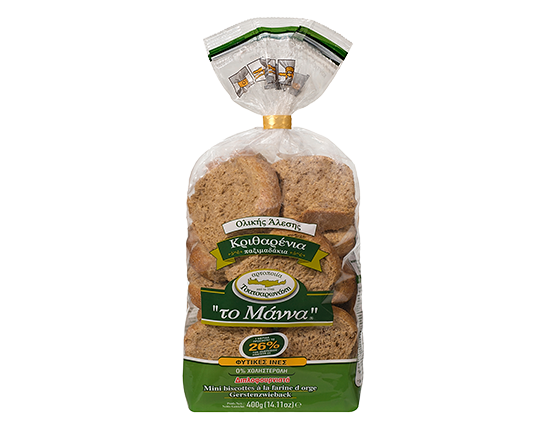 for this recipe, we suggest
INGREDIENTS
2-3 "the Manna" Small barley rusks
2-3 "the Manna" Kythira type rusks with olive oil
3 tomatoes
1 cucumber
50g feta cheese
50 g gaviera cheese
3-4 peppers in brine
1 spring onion
Salted olives
4 tablespoons of olive oil
1 teaspoon of vinegar
Salt
Oregano
EXECUTION
Cut all the vegetables and put them in a large bowl.
Add olive oil, vinegar and salt and mix.
Cut the cheese into cubes and add it to the bowl. Stir.
Add the rusks and mix again.
Crumble the feta into the bowl.
Add the olives and peppers.
Finally, add fresh oregano.
Any other "The Manna" Tsatsaronakis rusk also works in this Cretan salad.
* All olive oil products are made with Cretan olive oil.
Στην κρητική σαλάτα, ταιριάζει και όποιο άλλο παξιμάδι "το Μάννα" Τσατσαρωνάκη διαλέξετε εσείς.
*Όλα τα προϊόντα λαδιού φτιάχνονται με κρητικό ελαιόλαδο.
"TO MANNA" BAKERY N. TSATSARONAKIS S.A. © 2018